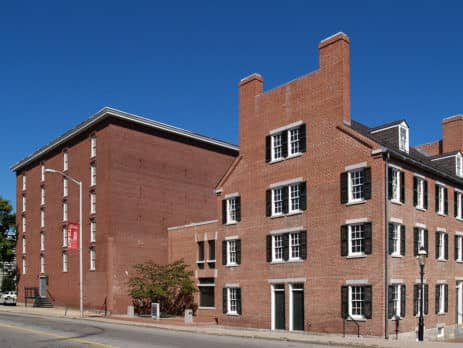 Top Ideas for Boarding House Plan, Building Design Sydney
New generation boarding housing is still a relatively new concept.In this article, we will collect and introduce to you top ideas for building design boarding house plans in Sydney.
Boarding House Idea 1
Boarding houses two floors, the first floor there is a six-unit room, a second-floor room six units. Views are symmetrical with wide windows for the lighting sufficient sunlight, also for air circulation. The combination of colors from which to make a rooming house looks beautiful. A little garden at the front to reduce stiff impression.
Boarding House Idea 2
The boarding house is located in an area 15m x 24m, seven units have the room, each room is equipped with a bathroom and kitchen. Ample parking space. The terrace is quite spacious also be used for room for guests or relaxing. At the rear there is also an open space, in order to obtain the room air circulation and sunlight enough, so boarding houses became a rooming house healthy. The interface is simple, a combination of vertical and horizontal lines and the use of natural stone that matches the color of the house, making this house looks beautiful
Boarding House Room Idea 3 – Design Room 3 × 3
The design of a simple boarding house size 3 × 3 is a standard size and enough to be occupied by one person. Not too wide and not too narrow and feels enough to hold all things like mattresses, cabinets, study tables, and more.
Boarding House Idea 4 – Design for Student Boarding House Room
Students who are busy with college assignments and other campus activities usually prefer simple and functional rooms so that all items can match the size of the room which is usually quite small. The important thing is that the items needed such as personal items and college needs can be arranged properly.
Boarding House Idea 5: Design for Male Boarding House Room
Men usually prefer neutral colors like gray as wall coverings. In addition, their rooms also look more sporty and simple and use boxes and lines. That's the hallmark of the design of men's boarding rooms.
Boarding House Idea 6: Design Female Boarding House Room
Like the design of boarding houses, girls usually prefer to use calm but colorful colors such as pink, white, and light blue. The furniture is also not much and simple but arranged very neatly and regularly.
Boarding House Idea 6 -Design Of A Simple Small Boarding Room
Even though it's small and simple but with a good design and arrangement, your boarding room will look neat and comfortable to live in. Most hostel owners usually provide furniture such as cabinets and beds so you don't have to buy it.
-
If you have any boarding house plan, contact us with phone number 0451318888 or email us with address info@vndraft.com for building design in Sydney. Either way, we'll work closely with you to develop a stunning and practical boarding house design scheme.