design architect, architectural drafting service
architecture companies near me, drafting service, drafting services, architecture office design, drafting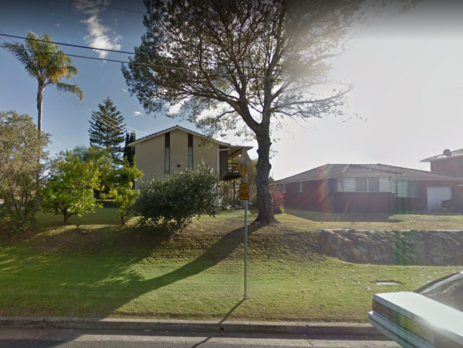 How to decide between home renovating and home rebuilding
Choosing between Home renovating and Home rebuilding is a significant decision to make. Both routes are equally daunting. If you are confused about which path to take, please weigh these five factors:
1. Costs
It is crucial to think about how the costs will play out in your project. You need to check if you can afford a renovation or a new build, then set your budget.
In many cases, knock-down rebuilds cost less than a renovation. If your renovation involves a lot of structural changes, it might be wiser to start from scratch.
When you decide to knock down the old structure and build a new one, you get to customise everything — the floor plan, orientation, number of windows, number of rooms, etc.
Moreover, you get to design a home that is sustainable, low-maintenance, high-tech, and energy-efficient. Building and living in this type of structure will make your life better.
New homes also come with a construction warranty. If the builder's works are defective, the homeowner has the right to appeal. It gives homeowners peace of mind.
2. Age of the structure
If you're planning to live in a heritage home or a character-building, home renovation is the way to go. We don't build these structures like we used to, so it's better to restore these buildings. Yes, it will be super expensive, but you are preserving the nation's history — and this is more important.
On the other hand, knockdowns are more suited if there is an ugly home with little or no heritage features on a valuable piece of land.
3. The market conditions
Rebuilding makes more sense if you are living in a populous place where vacant land is scarce (e.g. on sought-after suburbs near the city, bayfront communities, beachfront areas, etc.). There is a little risk of overcapitalising, which happens when the cost of your construction becomes greater than the market value of the house.
On the other hand, renovations are ideal in smaller, less popular suburbs.
To find out if you're at risk of overcapitalisation in your suburb, get advice from your architect and your real estate agent. Your architect can assess the costs of construction, while your real estate agent can give you a clear idea of the market conditions.
4. The block of land
It is simpler and cheaper to work on a flat block of land than on a sloping block.
Not to mention, there are other matters to settle such as measuring the boundaries, removing troublesome vegetation, setbacks, and the local planning laws.
Note that every council has a different planning law. It is best to contact them during the design phase. You need to know their inputs before you go ahead with your renovation of rebuild.
Seek out the advice of your architect regarding this matter too. Discuss the goals of the project then show them the construction site. Your architect can tell you if you should opt for a renovation or a rebuild.
5. The hassle
Think about handling the logistics and the potential emotional toll you and your family might experience.
Home renovations usually disrupt a family's daily routine, especially when they have decided to stay on site. If you have young children and senior family members, consider moving out until the builders complete the construction works.
Knockdown rebuilds require the homeowners to move out. All you need to do is wait for the builders to turn over the key to your new home.
Ultimately, the goal is to get a new home that you and your family will enjoy for a long period of time. Do your homework. And, whichever way you go, make sure you are working with the best design and build professionals.
Need help with your home project? Get in touch with our senior design consultants. Request a consultation and get a free quote.
Source: edit from superdraft.com